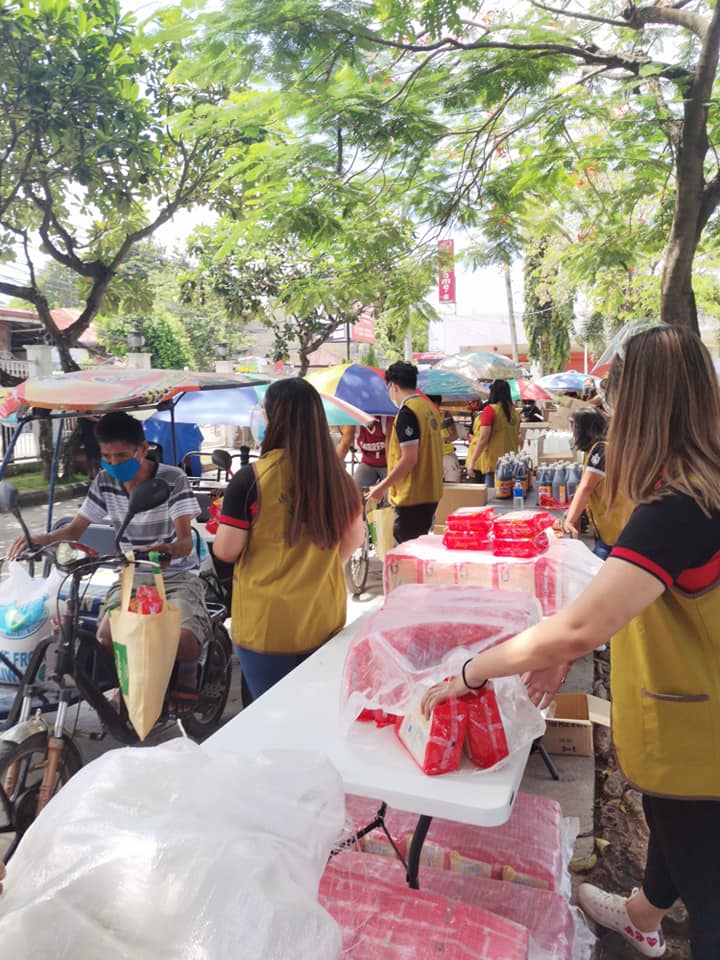 Relief Distribution for 259 e-Bike Drivers from Inayawan, Talisay City
Carrying on Tzu Chi's mission to alleviate the suffering of those in need through relief and compassion, Buddhist Compassion Relief Tzu Chi Foundation, Phils - Cebu Liaison office led by Mr. Nelson Reyes collaborated with Our Lady of Consolacion Parish-Recoletos led by Fr. Renie Villalino and Cebu South and Bohol - BPI Bayan volunteers led by Mr. Albert Mananay Jr., for a 3-month Mid Term relief program from June to August 2021 for the six hundred and sixty eight (668) E-Bike drivers of Brgys. Inayawan, San Roque and Tanke, Talisay City, Cebu. This collaboration allows Tzu Chi to continue its commitment to provide aid to constituents and sectors deeply affected by the current COVID-19 pandemic.
Last June 5, 2021, at the Our Lady of Consolacion Parish-Recoletos, Laray, San Roque, Talisay City, Cebu, each of the two hundred and fifty nine (259) E-Bike drivers from Brgy. Inayawan, Talisay City, Cebu received the first batch of 20-kilo sack of rice and various grocery items.
Before the distribution of the relief items, Tzu Chi volunteers, led by Brother Albert Mananay Jr., conducted sharing about Tzu Chi Foundation and its Missions, which included the Tzu Chi's relief efforts during the times of typhoon Haiyan especially in Tacloban, Leyte. Being a witness of this, Fr. Renie Villalino, reiterated the impact of Tzu Chi's assistance to the typhoon survivors. "The cash for work program inspired the people take action, stand up and start cleaning. But it's not the cash alone that gives inspiration to them, but the presence of Tzu Chi (volunteers.)", he said.
Seeing the joy and grateful faces of the E-Bike drivers while receiving the sacks of rice grocery items, Fr. Renie added, "They are very, very happy because it's not all the time that they could receive this much for their family".
Andres Dolauta, one of the E-Bike drivers, upon receiving the items, "These are a huge help for my family because we have lost income during the pandemic and wrestle with our essential needs. I will also share some to others", he said.
Also, Pamela Hernandez, of the BPI Bayan volunteers expressed gratitude for the opportunity to be part of the program together with her fellow volunteers.
With the heartwarming success of the first batch relief distribution the volunteers are more inclined and highly driven to continue the other batches of relief operations scheduled in the next weeks.
Master Cheng Yen, the founder of Tzu Chi Foundation said, "The most joyful and fulfilling life is a life of giving". Indeed, this act of kindness in fulfillment to Tzu Chi's mission of Charity did not only give benefit to the E-Bike Drivers but it also gave the volunteers the chance to experience a life of giving with the hope that one day it becomes part of their way of life.
by Allyn Joyce Deloso